Yard Messages
Let us spell out a special message for that special someone!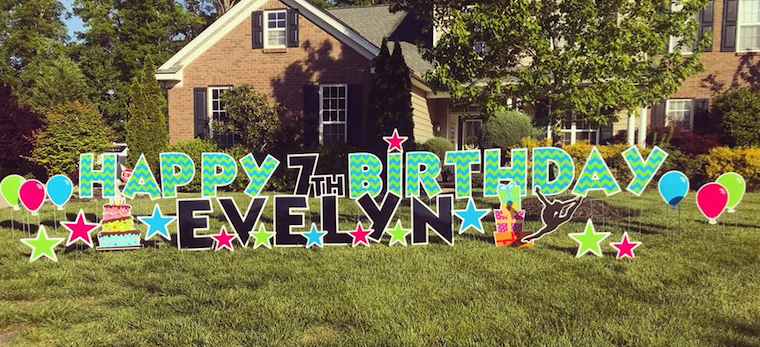 We will come place the cards in the yard after dark so they will be ready for your special Birthday the next morning!
Pricing is $75.00 anywhere in the Tri-Cities area for 24 hour display!
Please call our office to book at (423) 607-0776
Sorry, this item is not available either because the particular order options (customer pickup) are not available for this item or because the date and/or time you have selected are not available. If you have any questions, please call our office at 423-607-0776...